visit,
learn,
print,
repeat.
Hamilton Wood Type
& Printing Museum
Welcome to Hamilton. Here, you can visit the world's largest collection of type. Tour the type making equipment, take part in a class or event. Print from the museum's vast collection. View our gallery's current exhibit. Learn about typography and the rich history of American printing. Buy a print or a piece of newly cut type in our store. Interested? Come on in.
Please contact the museum at info@woodtype.org or (920) 794-6272
for more information or to schedule a group visit.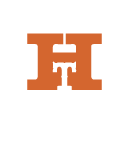 1816 10th Street
Two Rivers, Wisconsin 54241