Gallery Majorette with baton seated overlooking midway scene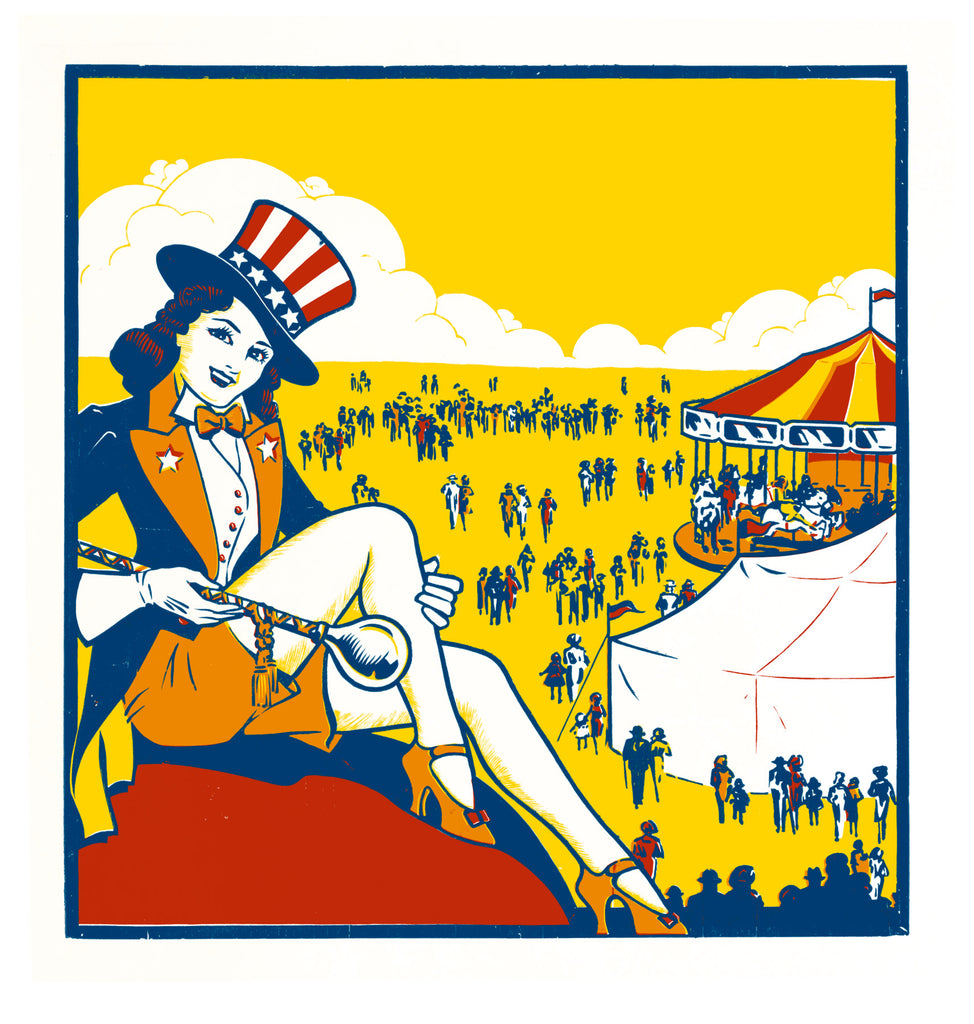 Majorette with baton seated overlooking midway scene
Object ID #: 2015.1.2.42.1-3.design
3-color stock window card design (approx. 23ʺ x 25ʺ) with seated Majorette in Uncle Sam hat holding baton in front of bird's-eye-view of midway scene with crowds, carousel, and tent.
"Stock" designs typically included blank space for the later addition of type for over-printing text details that might include the circus name, date of event, and location.
Digital reproduction of new restrike print (pictured) produced Summer, 2020 from the Enquirer Collection, acquired 2015.

© 2021 Hamilton Wood Type and Printing Museum. All rights reserved.
detail