Gallery Believe It or Not: Medusa Child of the Sea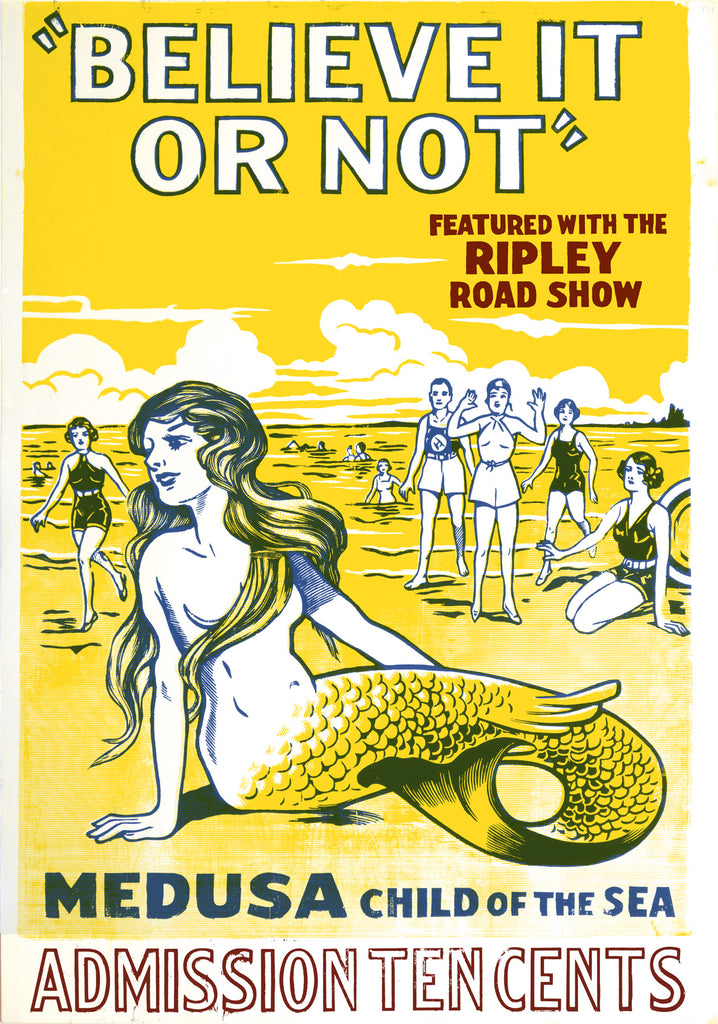 Believe It or Not: Medusa Child of the Sea
Object ID #: 2015.1.5.7.1-3.design

One sheet (26ʺ x 40ʺ) 2-color design for "Believe It or Not: Medusa child of the sea". The restrike depicted here shows a third color of text in red ink. Note the "void" area within the upper right of the key woodcut below, and the "blank" footer area within the yellow woodcut also depicted below. The printer would custom hand-set specified text into the cut "void" area, and add either hand-set type or select a specific stock "footer" woodcut to complete the details required for specific show promotion. 
Digital reproduction of new restrike print (pictured) produced Summer, 2020
from the Enquirer Collection, acquired 2015.

© 2021 Hamilton Wood Type and Printing Museum. All rights reserved.